«Back
·
Morris FONT Download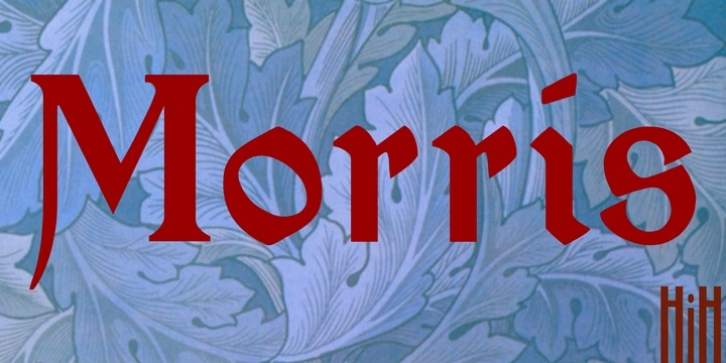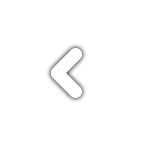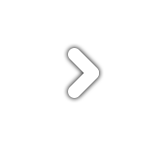 Morris
is a four-font family produced by HiH Retrofonts and based on the work of the very English William
Morris
.
William
Morris
wanted a gothic type drawn from the 14th century blackletter tradition that he admired both stylistically and philosophically. He drew from several sources. His principal inspiration for his lower case was the 1462 Bible by Peter Schoeffer of Mainz; particularly notable for the first appearance of the 'ear' on the g.
The upper case was
Morris
's amalgam of the Italian cursive closed caps popular throughout the 12th through 15th centuries, a modern example of which is Goudy's Lombardic Capitals. The gothic that
Morris
designed was first used by his Kelmscott Press for the publication of the Historyes Of Troye in 1892. It was called "Troy Type" and was cut at 18 points by Edward Prince. It was also used for The Tale of Beowulf. The typeface was re-cut in at 12 points and called "Chaucer Type" for use in The Order of Chivalry and The Works of Geoffrey Chaucer.
Morris
' objective is designing his gothic was not only to preserve the color and presence of his sources, but to create letters that were more readable to the English eye. ATF copied Troy and called it Satanick. Not only was the ATF version popular in the United States; but, interestingly, sold very well in Germany. There was great interest in that country in finding a middle ground between blackletter and roman styles -- one that was comfortable for a wider readership. The
Morris
design was considered one of the more successful solutions.
Our interpretation, which we call
Morris
Gothic, substantially follows the Petzendorfer model used by other versions we have seen, with the following exceptions: 1) a larger fillet radius on the upper arm of the H, 2) a more typically broadpen stroke in place of the foxtail on the Q, which I do not like, 3) inclusion of the aforementioned ear on the g and 4) a slightly shorter descender on the y. We have included five ornaments, at positions 0135, 0137, 0167, 0172 and 0177. The German ligatures 'ch' & 'ck' can be accessed using the left and right brace keys (0123 & 0125).
Morris
Initials One and
Morris
Initials Two are two of several different styles of decorative initial letters that
Morris
designed for use with his type. He drew from a variety of 15th century sources, among which were Peter Schoeffer's 1462 Mainz Bible and the lily-of-the-valley alphabet by Gunther Zainer of Augsburg. Each of the two initial fonts is paired with the
Morris
Gothic lower case.
Morris
Ornaments is a collection of both text ornaments and forms from the surrounding page-border decorations.