«Back
·
Modular FONT Download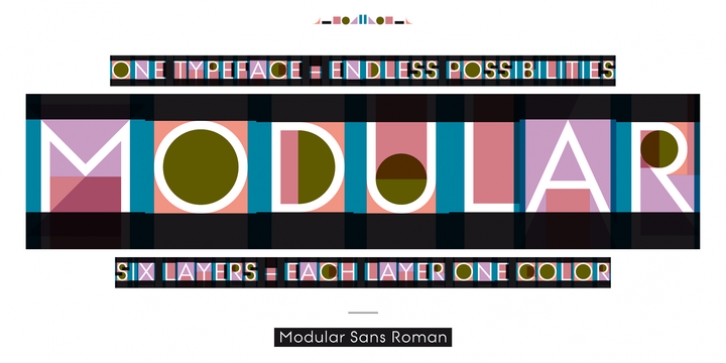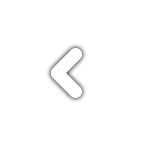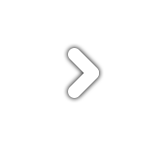 Modular
is a six layer stacking display typeface. Six different shapes fill counterpunches and spaces between the letters. Six different layers build the type. In
Modular
each layer can be colored differently. Further more it is possible to adjust the order of the layers as well as the «blend mode». This gives you the opportunity to design a huge range of different moods. Don't go nuts by this universe of possibilities! Please check the PDF-File in the gallery for detailed informations and more examples.
Use
Modular
ONLY in graphic applications which allow you to utilize layers such as Adobe Illustrator, Adobe InDesign and Adobe Photoshop.
Modular
does NOT work in programms such as Microsoft Word or Microsoft Excel. We programmed scripts and actions for Adobe InDesign and Adobe Illustrator. It's pretty easy to create stacked
Modular
text in those programms — just load the actions and press play! Download all the necessary scripts/actions HERE. For detailed information watch the «How-to-use-
Modular
»-Movie online on: letterwerk.ch.
Existing cuts:
Modular
Sans Roman (The shapes are exactly arranged),
Modular
Slab Roman (The Shapes do overlap and are out of alignment),
Modular
Slab Bold (The Shapes do overlap and are out of alignment)