«Back
·
MVB Verdigris Pro FONT Download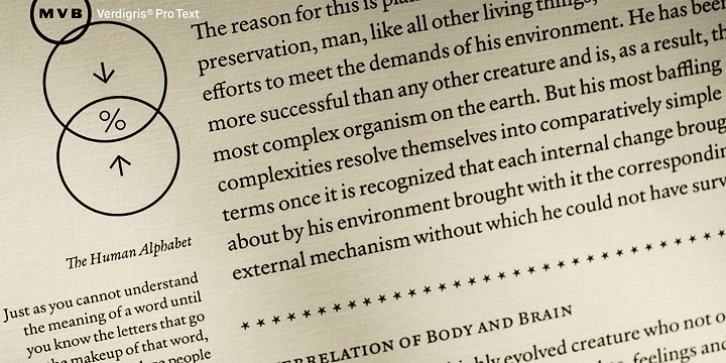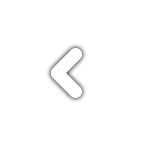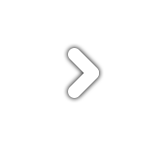 MVB Verdigris is a Garalde text face for the digital age. Inspired by the work of 16th-century punchcutters Robert Granjon (roman) and Pierre Haultin (italic), Verdigris celebrates tradition but is not beholden to it. Created specifically to deliver good typographic color as text, Mark van Bronkhorst's design meets the needs of today's designer using today's paper and press. And now, as a full-featured OpenType release, it's optimized for the latest typesetting technologies too.
With
MVB Verdigris Pro
Text, Van Bronkhorst has revisited the family, adding small caps to all weights and styles, extensive language support, and other typographic refinements. Among the features:
• Support for most Latin-based languages, including those of Central and Eastern Europe.
• Precision spacing and kerning by type editor Linnea Lundquist. The fonts practically set beautiful text by themselves.
• Proportional and tabular figure sets, each with oldstyle and lining forms with currency symbols to match.
• Ligatures to maintain even spacing while accommodating Verdigris' elegant, sweeping glyphs.
• Numerators and denominators for automatic fractions of any denomination.
• Useful, straightforward dingbats including arrows, checkboxes, and square and round bullets in three sizes.
• Alternative 'zero' and 'one' oldstyle figures for those who prefer more contemporary versions over the traditional forms.
• An alternative uppercase Q with a more reserved tail.
• An optional, roman "Caps" font providing mid-caps, useful for titling settings, and for those situations when caps seem too big and small caps seem too small.
__________
Sabon is a trademark of Linotype Corp. Bembo is a trademark of the Monotype Corporation.