«Back
·
Wayfinding Sans Symbols FONT Download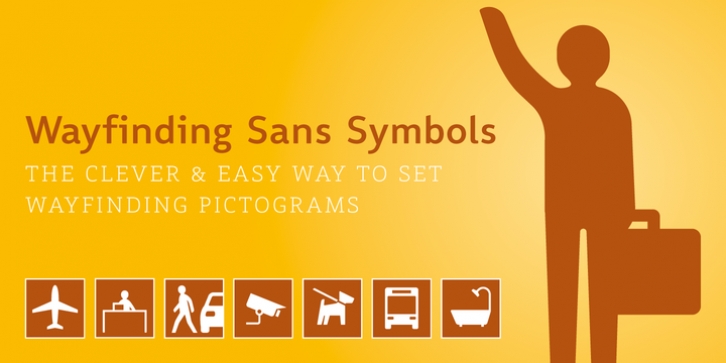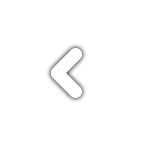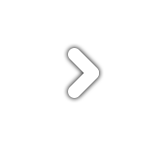 Wayfinding Sans Symbols
and its built-in OpenType intelligence using pictograms becomes as easy as typing words. With
Wayfinding Sans Symbols
you don't need to scroll through endless glyph palettes to look for one symbol among hundreds of symbols. Just active ligatures and type in the mnemonic codes like #wheelchair, #parking, #toilet and so on. An overview of these codes can be found in the type specimen PDF. Each pictogram is available in 4 different versions and you can easily assign an additional background color or turn the symbol into a prohibition sign.
Wayfinding Sans Symbols
has a full coverage of the Unicode range "Transport & Map symbols" and a lot of additional signs that are missing in the typical wayfinding symbol sets.
Beside the pictograms,
Wayfinding Sans Symbols
also has a huge set of arrows for every possible situation and you can easily switch between the different sets using OpenType feature controls. The enclosed letters and figures make it easy to set transport line numbers, room & storey numbers and much more.
Wayfinding Sans Symbols
is the perfect addition to Ralf Herrmann's signage typeface Wayfinding Sans Pro, but it can also be used with any other typeface.
See PDF specimen for more information and the full character set: wayfinding-sans-symbols.pdf