«Back
·
Liza FONT Download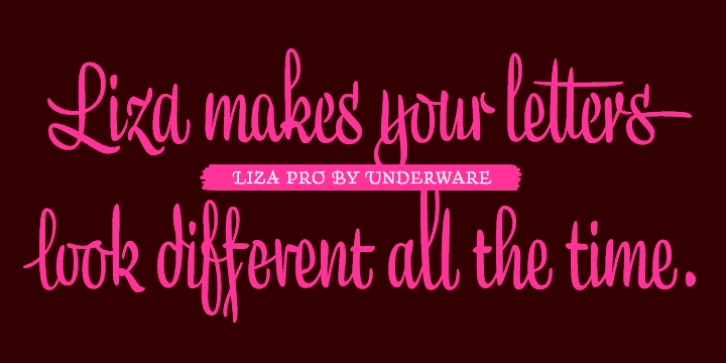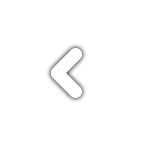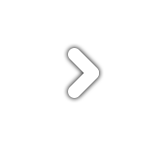 Liza
, lettres d'amour
Flirting, fashionable, provocative, emotional, casual, moderate, extremely sensible & beautiful -
Liza
Pro covers it all.
Liza
Pro, Underware's latest creation, is a live-script typeface. Thanks to its extremely intelligent OpenType architecture, she approaches human hand lettering as close as technically possible.
Liza
Pro deeply analyzes the text. Out of a stock of 4000 hand crafted characters,
Liza
creates the most optimal combination. All of this works automatically. All you need to do is start typing your lettres d'amour, and
Liza
makes the text always look different. She gives your creative piece the impression par excellence. Erotique mais intelligent. She is as clever as we could imagine.
She kept all folks at Underware busy for a couple of years. It all started one rainy night back in May 2004 but quickly changed into a fatal affair exceptionnelle. But now, 5 years later we are quite sure: this is something serious. Yes, we are talking about real love. L'amour pour la vie.
Liza
Pro is a package of 4 fonts which work together.
Liza
Display Pro rocks the script lettering to the max. The build-in Out-of-ink feature, LetterSwapper and Protoshaper makes this font a realtime-digital-calligrapher. She'll swash up your text drastically, giving long strokes, loops and swashes to letters if their context allows.
Liza
Text Pro has a more silent, moderate character - she's well behaving sister of
Liza
Display Pro, designed to walk long pieces of text in a lively script style.
Liza
Caps Pro adds more possibilities and functionality to these two script fonts. It bridges the gap in case running script lettering doesn't do the job, but it also works perfectly on its own. Every capital letter appears in various shapes to obtain the manual lettering feeling.
Liza
Ornaments Pro is for extra delicatesse et est plus charme. Four heart winning fonts, pour la langue l'amour!