«Back
·
Limon FONT Download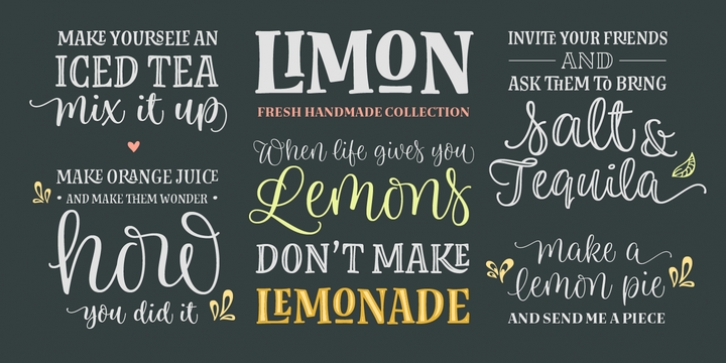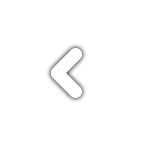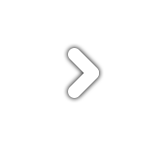 Limon
, its fresher handmade font collection. 100% hand-drawn by Sabrina M Lopez, with the collaboration of Sol Suarez, who illustrated the dingbats, and Guido Ferreyra, who made the font production and programming of the Script Font (1). This huge project took 18 months to be finished. As we believe in high quality, we took care of every detail, specially the connections of the scripts font which are very accurate. Every combination of letters is designed, all of them: No matter what you write, it will always look good.
Limon
speaks your language! It includes the complete diacritic set for Basic Latin and Western, Central and South Eastern European.
As springtime is blooming, fresh aroma is in the air. The sun shines brightly, painting things in yellow -lemon yellow, perhaps-. A well-being sensation is all around. Handcrafted spirit and organic products are trending now. Limon (Spanish word for Lemon) is the appropriate font to this environment. Use Limon and squeeze a touch of homemade taste on your work this season!


The complete Family Package includes16 styles (they can also be purchased separately):


- Script Font Regular, Bold, Outline and the Fill for that outline. Every stroke on the same letter has a different slant which makes the rhythm more natural. To keep that calligraphic rhythm as much as possible, Limon Script has lots of alternates and combinations. As it is a SMART SCRIPT, initial and ending letters appear by default while you are writing, as well as the ligatures between the letters. Contextual Alternate feature must be active while using this font ALWAYS. 
Besides, it includes alternative lowercase letters for the beginning and ending of the word and up to four alternates for each Uppercase letter (7 Stylistic Sets). Additionally, two options of figures: oldstyle and lining. Each Script Font reaches a total of more than 2900 glyphs (languages for every alternate included). We do suggest to use professional applications that widely support Open Type, like Adobe In Design or Adobe Illustrator. Take a look at the User Guide in the Gallery Section.


- Roman Caps Regular. As everything we do, it has a handmade look and feel, because we know that the human touch makes all the difference. We also include a "Marker" style to stress this idea. It comes in Regular, Bold, Outline and the Fill for that outline. All these fonts have Discretional Ligatures (dlig) and a Stylistic Set of underlined vowels.


- Didone Caps. A little bit more formal option with its Outline version and the Fill for that outline.


- Dingbats. Elements of nature are included, like flowers, feathers, leafs, petals, butterflies, hearths, among others. Additionaly, there is a Fill font to paint them.


Although the font specimen is flavored with the visual universe of natural and organic philosophy, it is only a metaphor. You can create your own look and use Limon for logos, magazines, menus, books, invitations, wedding/greeting cards, stationery, packaging, labels, winery, etc.


And remember: When life gives you Limon, make a beautiful design!