«Back
·
Bosphorus FONT Download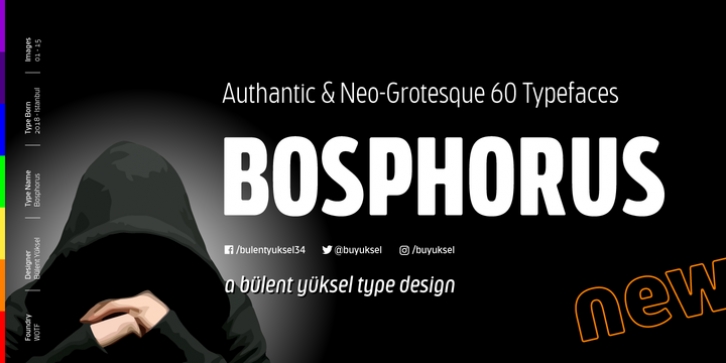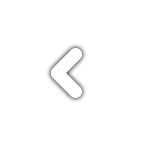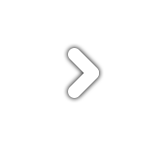 The
Bosphorus
Turkish: İstanbul Boğazı, is a narrow, natural strait and an internationally significant waterway located in northwestern Turkey. It forms part of the continental boundary between Europe and Asia, and separates Asian Turkey from European Turkey. The world's narrowest strait used for international navigation, the Bosporus connects the Black Sea with the Sea of Marmara, and, by extension via the Dardanelles, the Aegean and Mediterranean Seas.
There is not much to say for
Bosphorus
. Font of my dreams. I can't wait to see the fantastic designs that designers will make with this font. I am sure "
Bosphorus
" will carry the designs of graphic designers to a new stage.
Ideally suited for advertising and packaging, editorial and publishing, logo, branding and creative industries, poster and billboards, small text, wayfinding and signage as well as web and screen design.
Optimized for web, tablet and smartphone applications. Also "
Bosphorus
" is a perfect screen display font.
TECHNICAL:
"
Bosphorus
" provides advanced typographical support for Latin-based languages. An extended character set, supporting Central, Western and Eastern European languages, rounds up the family.
The designation "
Bosphorus
50 Normal 53 Regular" forms the central point. The first figure of the number describes the stroke thickness: 51 Thin to 56 Black. 5 Width / 6 Weights and italics also "
Bosphorus
" total 60 types. The family contains a set of 530 characters.
Case-Sensitive Forms, Classes and Features, Small Caps from Letter Cases, Fractions, Superior, Inferior, Denominator, Numerator, Old Style Figures just one touch easy In all graphic programs.
You can enjoy using it.