«Back
·
ARB 66 Neon FONT Download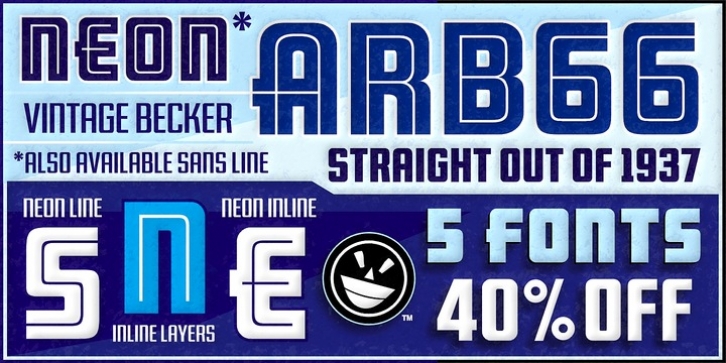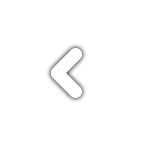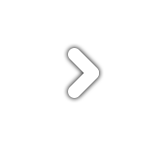 As published in June, 1937, this is the description that accompanied Becker's 66th alphabet, Neonline:
NEONLINE, alphabet No. 66 in Alf R. Becker's SIGNS of the Times series, is a very bold, modern style for feature display lettering. Care should be taken in the laying out of this alphabet, and every letter should be made as bold as possible.
Well that was a bit of an understatement! Fortunately, this font pak isn't understated. After the main Neon font was finished, a ton of work went into developing alternate character ranges, a second neon effect, a layering option accessible via the styles menu, and two supplemental fonts for the headlining and text chores. And did I mention the extensive kerning? The finished result is a handy little family that can tackle of wide variety of design needs.
Many font designers have tackled the task of taking Becker's incredible achievement from paper to digital, and many claim to treat his work with care and dignity. But the Fontry's Becker fonts remain the most historically accurate and viable treatments available, arriving in two industry-satisfying versions: CAS (Computer-Aided Signmaking) and DTP (Desktop Publishing).